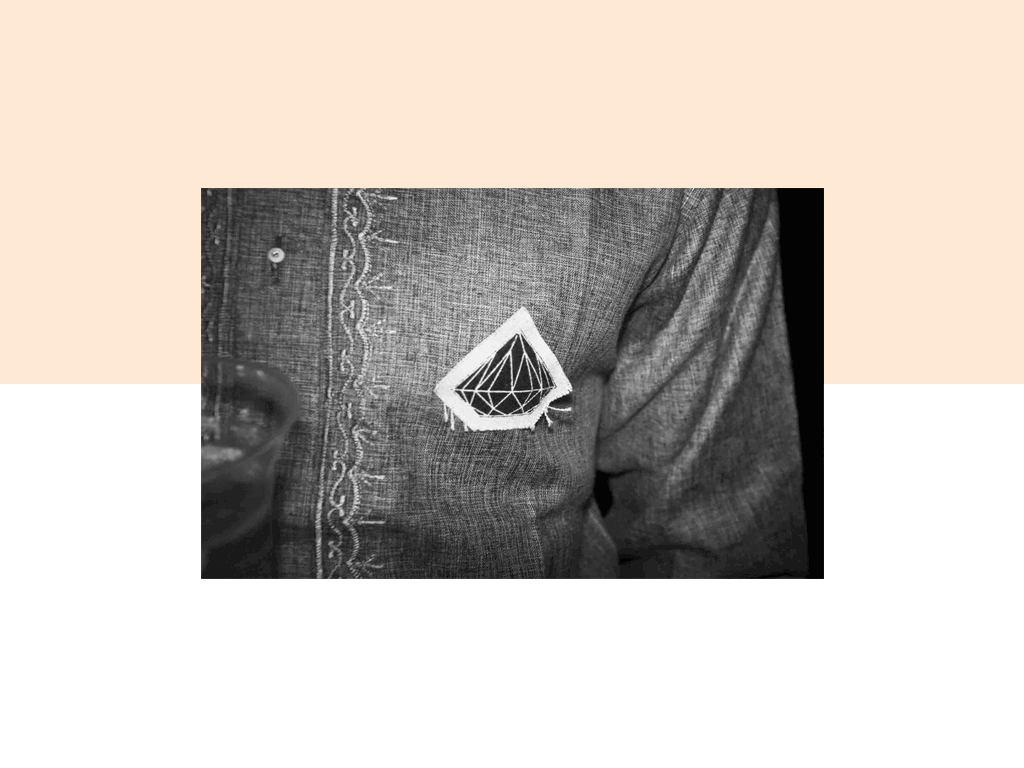 Q&A with Haute To Death founders Jon Dones and Ash Nowak
For those unfamiliar with Haute To Death, can you describe your party ethos?
Our parties are very much a social center of gravity for the creative scene in Detroit. Musicians, artists, designers and everyone who orbits this cultural realm take refuge on our dance floor. We have cultivated this type of following because we are also working creatives. Our mantra has always been 'Earn Your Party' because for us it's not satisfying to be out when you have a deadline creeping up. We also know that great music and being with your friends is absolutely a powerful and cathartic form of self-care. So for us, we strive to be that outlet for people. When you just wrapped up the insanity from your week, we are there to take you back home. This idea is not necessarily on the tip-of-our-tongue publicly, but its something we insinuate cumulatively through our actions, our designs, through the clever pastiche of our visual and verbal lexicon, not to mention through the family of creators we have in and around our social universe. Max has been one of those people who has always really picked up on and acutely understood what we do, even from hundreds of miles away. It was really natural for us to work with him on some of our design. He is one of only a very few we trust with our brand. I think he gets it more than we do sometimes because he will show us a slew of concepts that crack us over the head with a combination of novelty and familiarity that always refreshes us a bit. Which, even after doing this party for a decade now, helps us feel as motivated as ever for the next ten years because of collaborators like him. 
What are the key ingredients that make a good New Years Eve party?
The people are ultimately what make a great party. There are a lot of people who only go out, like, four times a year, and NYE is definitely on their agenda. Theres nothing wrong with these people, but you can certainly pick them out of the crowd at half past midnight. They are the ones being dragged out by their girlfriends or with their ankles buckling in their heels. These incidents don't add an ounce to the collective effervescence of the room. They are out for different reasons than the more professionally decadent. A great night out needs a moment for introspection, and while many look to the bottom of their glass, NYE is the night of all nights for looking within. We hope that our NYE parties provide a song, an atmosphere, or a friend group in there somewhere that helps them to be in that moment, even if its totally fleeting. Nightlife is inherently all about that moment. So that's the key ingredient, whatever that is.
Any memorable outfits from this particular night?
Always. And you only have to go as far as our photo archive to see for yourself. Every party has a stand out. The people on our dance floor who we appreciate the most are the ones who are unafraid to take a risk with their personal style. Uncertainty is an inescapable truth, and so many people live their lives playing it safe and pine away at the tabloids or their Instagram feeds for surrogate life experiences. 
When we see someone who has shown up to the party in an outfit that no one else could pull off, maybe something that elegantly challenges gender conventions, or a handmade piece or comes through with a new vibe they didn't have a year ago - we know those people have done the work. They have done the self examination that leads to self actualization. Our first tagline was "Show Up. Look Good. Dance." The demand to look good was never about fashion as much as a provocation to bring your best self. The people who bother to do that work on themselves end up bringing something so important to our party. They bring an energy that is contagious, it permeates and infuses the people around them. 
So it's never really for us about anyone's one particular look, or whats coming down the feed from whatever city's fashion week. It's not specifically about Levan's hand made suit-of-armor made from those teal-green styro-meat trays or Tim's dusty rose pantsuit and gold chains across his bare chest twirling in heels, RV's priestly all black look quasi-vogueing with Venetian fans popping to the beat, Dessi's floor length silk trench with "For Most of History Anonymous Was A Woman" emblazoned across her shoulders with a Geisha mask staring at you from the back of her head, Mary's allover print Bart Simpson shirt, Vince's pixelated inkjet heat-press of a Ferrari in the bottom of a pool, Devin's sunflower and rat-tail... I could go on and on. But it is also kind of about all of that, and creating a space that foster's people's willingness to take the risks of being your true self. When someone tries something and it feels good at our party, they go out on Monday more empowered to express themselves outside of the dance floor. For us, in some grandiose 'butterfly flaps it's wings' type of way, it makes the world a better place.